Level 4 Heart Chakra - Root to Crown
Description: TRUTH four VULNERABILITY. Are you aligned to the TRUTH of Level Four? Listen now to understand the physical manifestations of a blocked or open Heart Chakra. Realigning to Truth Four -Be Open and Free with Your Love for Yourself & Others -Lead By Example, Show Others What it Truly Means to Love -Love Yourself Endlessly and with Non-Judgment and No Attachment -Detach from Perceived Outcomes of Your Love -Love Fully and with No Hesitation -See Devine Beauty in Yourself and Everyone You Meet -To Release from Negativity, Forgive Fully and Forgive from the Deepest Places in Your Being, For This is the Only Way to Illuminate Your Being completely -Be Unconditionally Loving to All things -Let Your Heart Center Be the Bridge Where Your Physical & Spiritual Energies Meet to Rendezvous and Make Your Wildest Dreams Come True
Root to Crown www.chakrasroottocrown.com/blog/2017/8/30/part-3-raise-your-frequency
(330) 861-9493

00:00 Intro description (CH1)
00:13 Explaining High self through the pathways of low self (CH2)
03:44 Unlock the Inner Teacher Level 4 (CH3)
06:50 Heart Chakra 77-windows to the Soul (CH4)
19:18 Diagnose and Open your Heart Chakra Windows (CH5)
28:49 Beginners understanding of Heart Chakra REVIEW (CH6)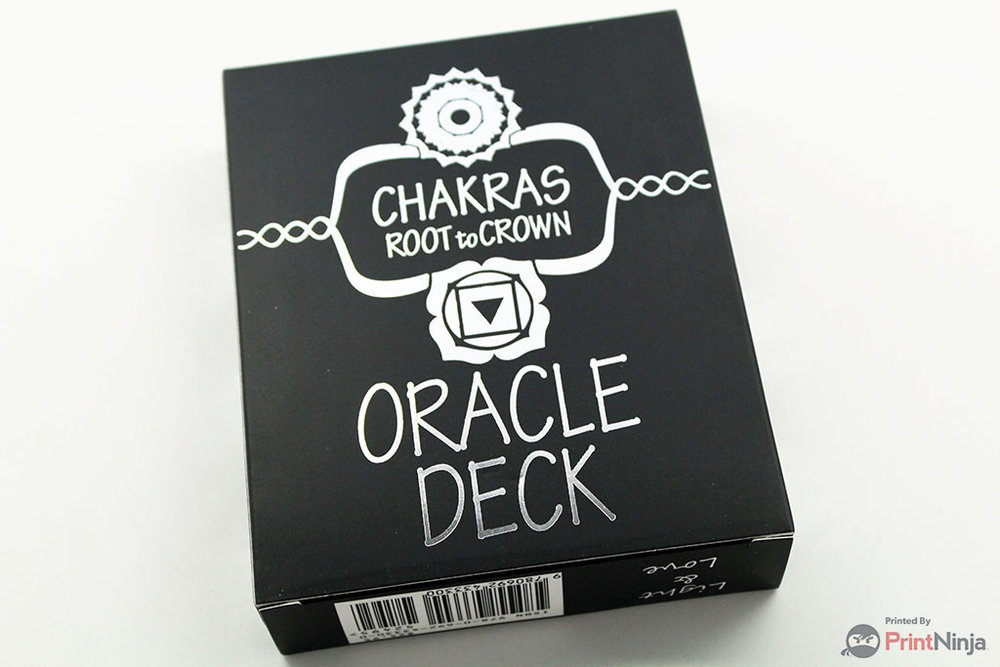 Chakra Oracle Deck, Workbook & Coloring Book
from
8.00
ITEM: Quantity: Add To Cart
CHAPTER 1 Intro to Red Path Mastery TRUTH four VULNERABILITY. Are you aligned to the TRUTH of Level Four? Listen now to understand the physical manifestations of a blocked or open Heart Chakra.
CHAPTER 2 Explaining High self through the pathways of low self Understand a multidimensional view on how we block ourselves from our connection to high self. This short tutorial will help you begin to understand some of the aspects to reach your higher wisdom.
CHAPTER 3 Unlock the Inner Teacher Level 4 You must understand the truth at level 4 the Heart Chakra before you can gain a trusted relationship with yourself and your higher guidance. This part of the video will help you check in to see how open you are at level 4 of the heart chakra.
CHAPTER 4 Heart Chakra 77-windows to the Soul Learn how the heart chakra is connected to the multidimensional chakra system. Understand how we block our chakras with hyper, hypo and shadow energy and understand what it takes to keep this chakra balanced.
CHAPTER 5 Diagnose and Open your Heart Chakra Windows Its time for the fun interactive part of the video. Listen to each stage of diagnosis and then decide where your level 4 heart chakra might be blocked. Use the tools to understand how to work with this energy in a new way.
CHAPTER 6 Beginners' understanding of Heart Chakra REVIEW Listen and Review the heart chakra from the traditional perspective now that you know the details of how it works through all levels and layers and come back to center in a connected way. Watch the next video in the sequence which is Level 5 Throat Chakra
LIGHT & LOVE…ALWAYS
Check out Raise Your Frequency www.chakrasroottocrown.com/blog/2017/8/30/part-3-raise-your-frequency
Monthly Journey - Get it now https://start.chakrasroottocrown.com/checkoutx29lpweh
Download the FREE app to draw your daily card which will help you to understand and process the energies you are moving through in your CHAKRA system.
Download CHAKRA DECK app (apple): https://apps.apple.com/us/app/chakra-deck/id1273375730 Download CHAKRA DECK app (android): https://play.google.com/store/apps/details?id=com.app_jenessee.layout
Sign Up for our Newsletter here: https://keap.app/contact-us/3307518311045097
Root to Crown P.O. BOX 432, AURORA OH 44202 INFO@CHAKRASROOTTOCROWN.COM (330) 861-9493 https://www.chakrasroottocrown.com/
https://membership.chakrasroottocrown.com/
https://www.instagram.com/roottocrown_/
#jenessee #numerology #energyreading #chakras #video #forecast #videoguidance #videotarot #readers #healer #psychic #channel #roottocrown #healing #motivation #chakrasroottocrown #inspiration #oraclereading #monthlyoracle #whatshappening #heart chakra
https://www.youtube.com/watch?v=PREVIOUS_VIDEO_IN_SILO Root to Crown – Monthly Forecast Playlist https://www.youtube.com/playlist?list=PLaZ6YFKBvz5cbYBjoks4-6OZE5HksS5yy Pinned Video Comment: Red Path Mastery June 2022: https://www.chakrasroottocrown.com/link-to-blog-post/